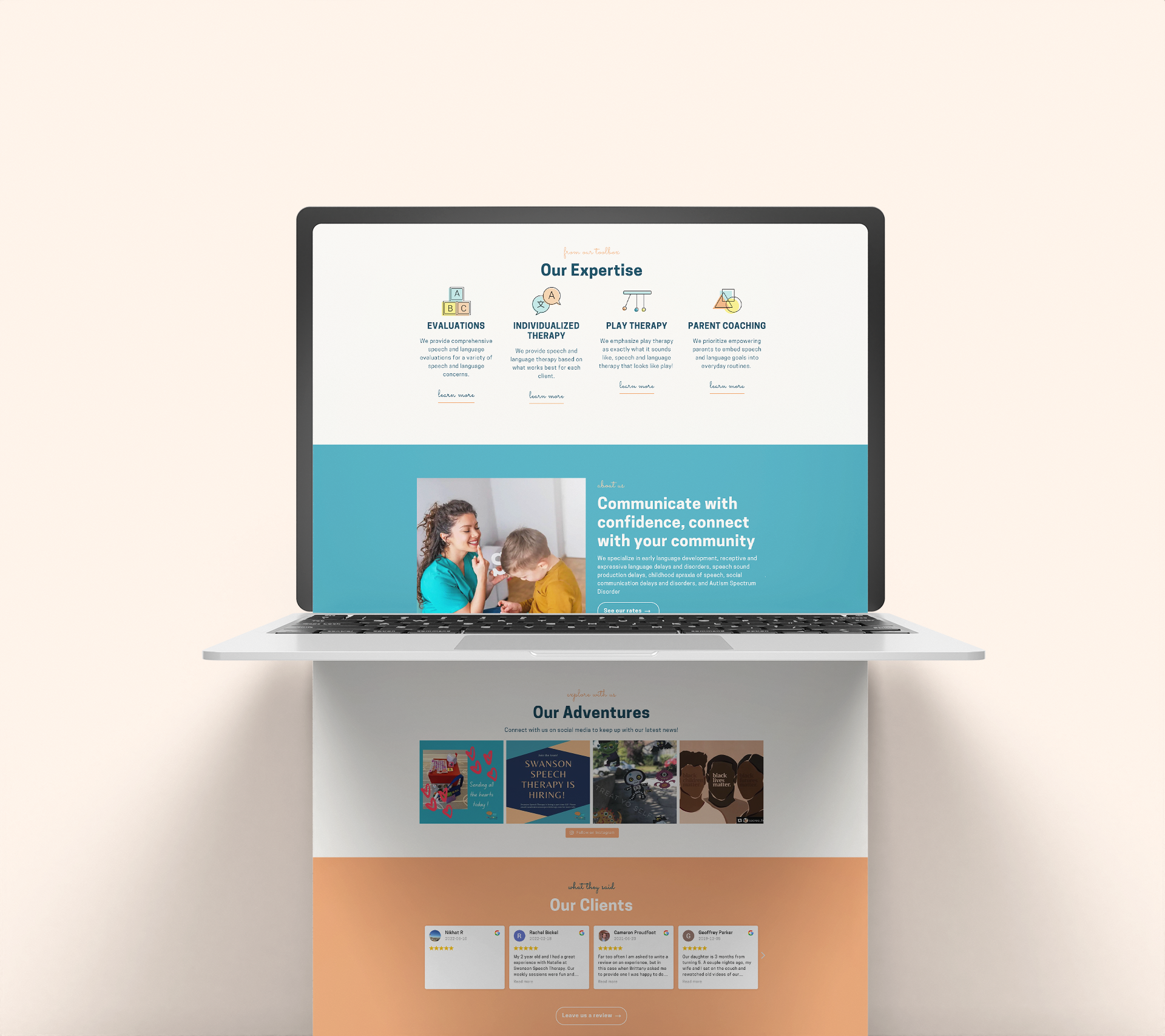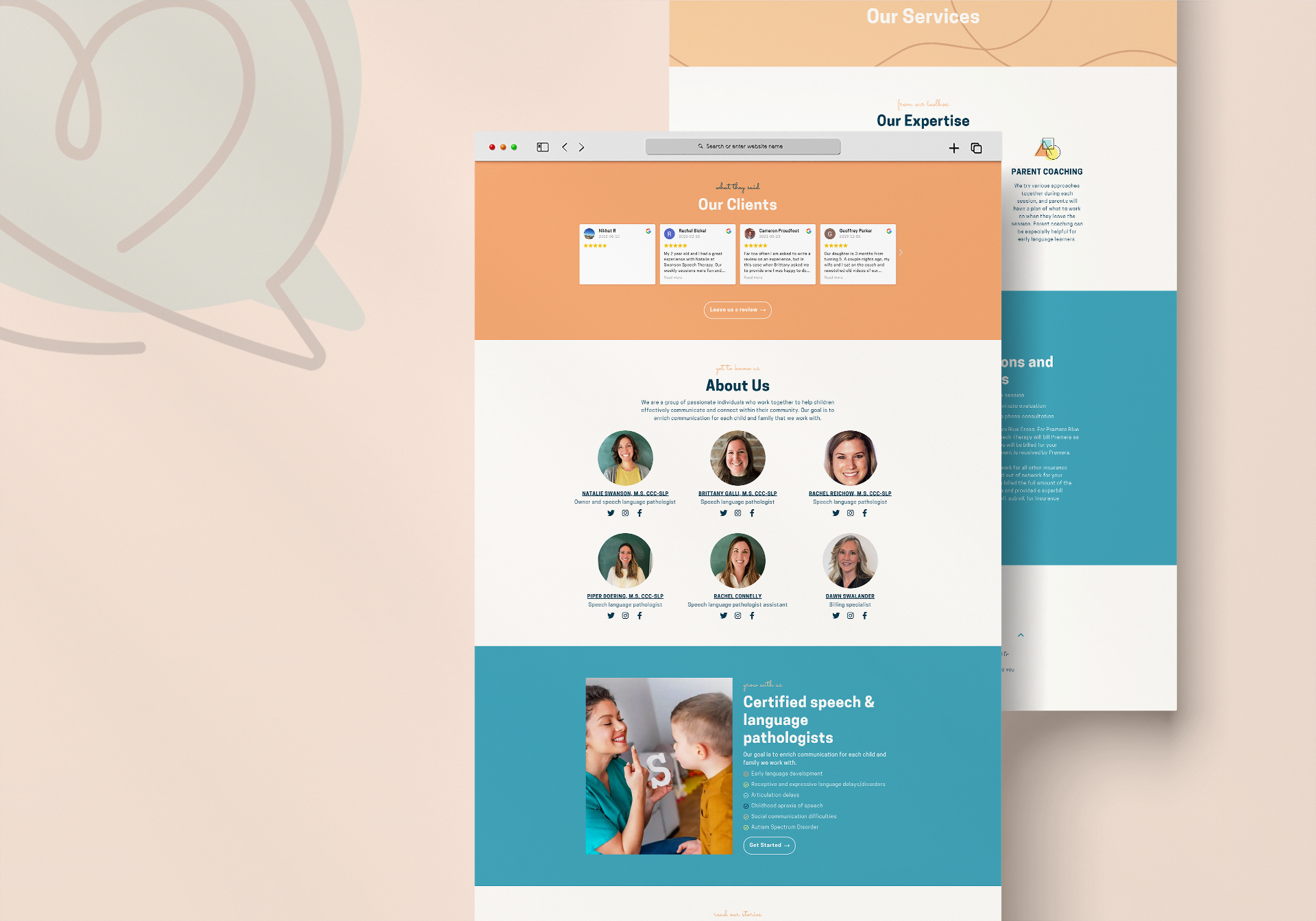 Empowering Children's Communication Skills
SERVICES:
Branding, Design, Website
Description
We designed a logo that incorporated playful and friendly elements, using vibrant and approachable colors to appeal to children and parents alike. The tagline, "Communicate with Confidence," captured the essence of the client's mission to help children communicate effectively and with self-assurance. To establish a digital platform that effectively showcased the client's services and expertise, we developed an engaging website. The website featured a child-friendly design, with informative content sections that explained the speech therapy process, highlighted the client's qualifications and experience, and provided resources for parents to support their children's communication development.
outcome
Our work successfully positioned our client as a trusted speech language therapist dedicated to empowering children's communication skills. The cohesive brand identity and child-friendly website design attracted parents seeking professional and caring speech therapy services for their children. The informative content and testimonials showcased the client's expertise and success in helping children develop strong communication abilities. By combining a compelling brand identity with an engaging website, our client established a valuable platform to support children in gaining confidence and effectively expressing themselves.
Ready to bring your ideas to life?